Rescues
November 2nd, 2012 - January 2013
Graduate Students for Animals members rescued four kittens from outside Berkey Hall this week.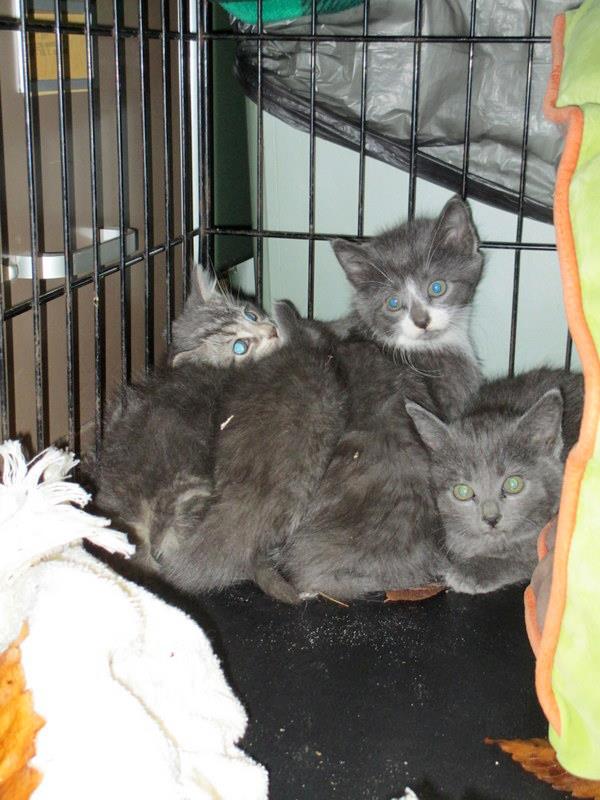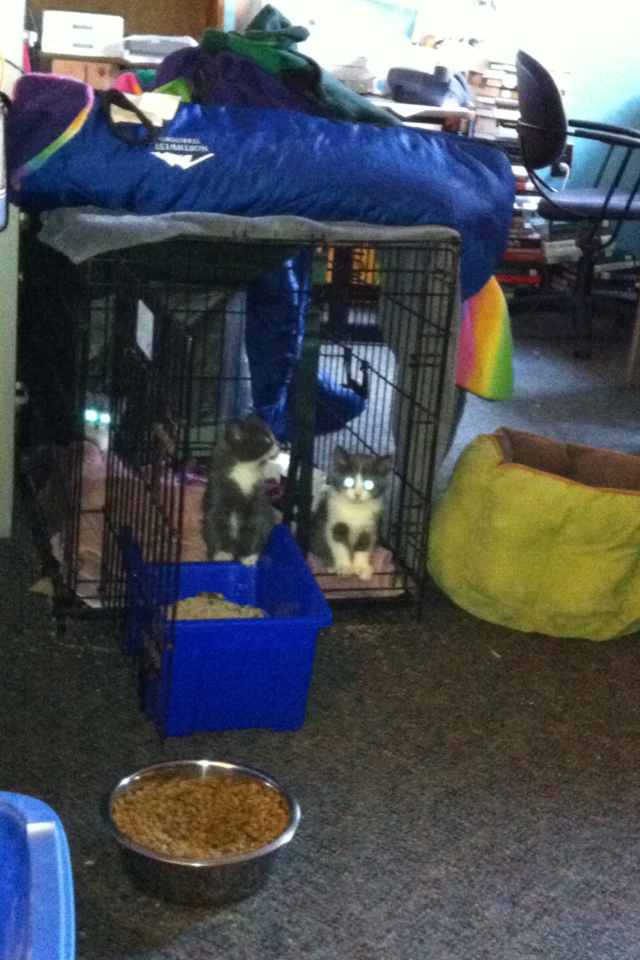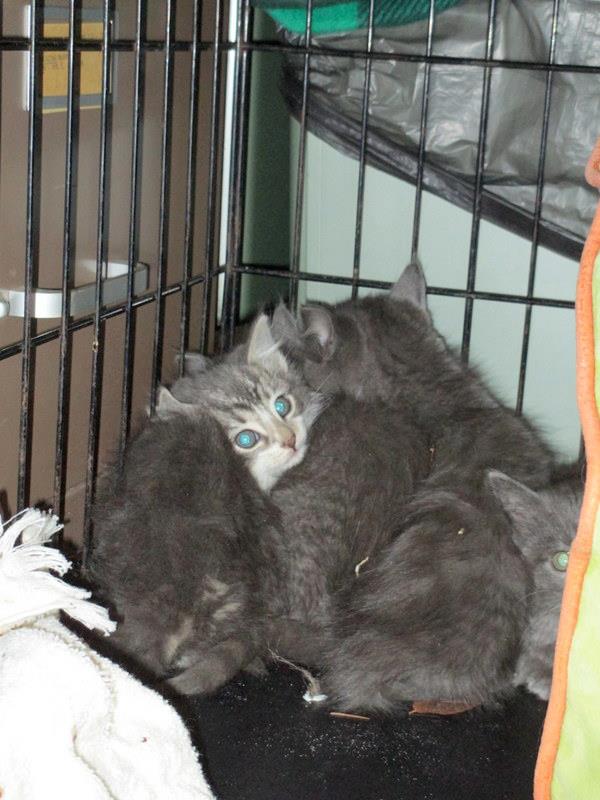 During the cold, rainy nights surrounding the eastern onslaught of Hurricane Sandy, the feral mother and kittens had sought shelter inside a nearby office. Unfortunately, the kittens were placed right back outside by the office resident. Upon hearing of their status, Alexis Hinson, a compassionate undergraduate here at MSU, sought out the small kittens and informed Animal Studies students of their predicament. After much deliberation and, finally, searching, Christina Leshko, Meghan Charters, Jennifer Kelly, Seven Mattes, Rachel Kelly, and other Animal Studies graduate students rescued the kittens and located the resources needed for bettering their lives. They are now in a warm, safe location and will be spayed/neutered, and adopted out to loving homes. The feral mother will be trapped, spayed, and released
They have all found wonderful homes and are as happy as can be!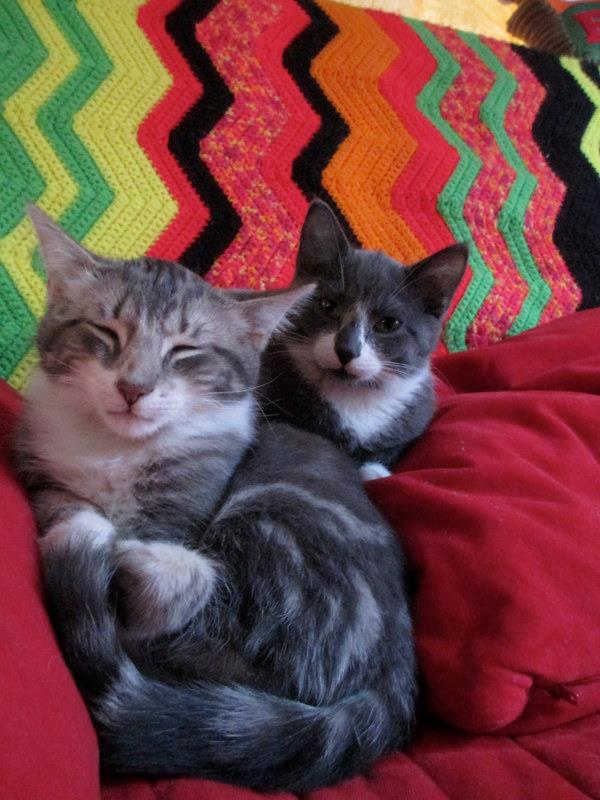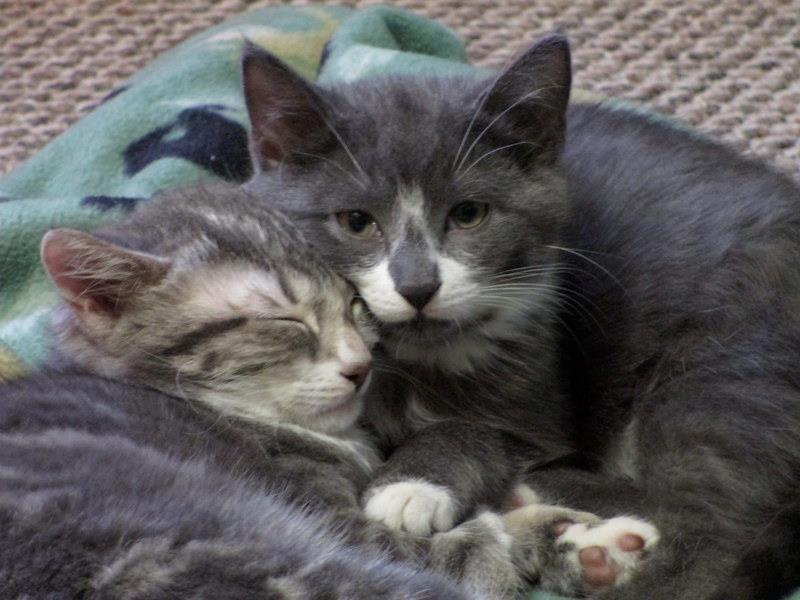 December 5th, 2011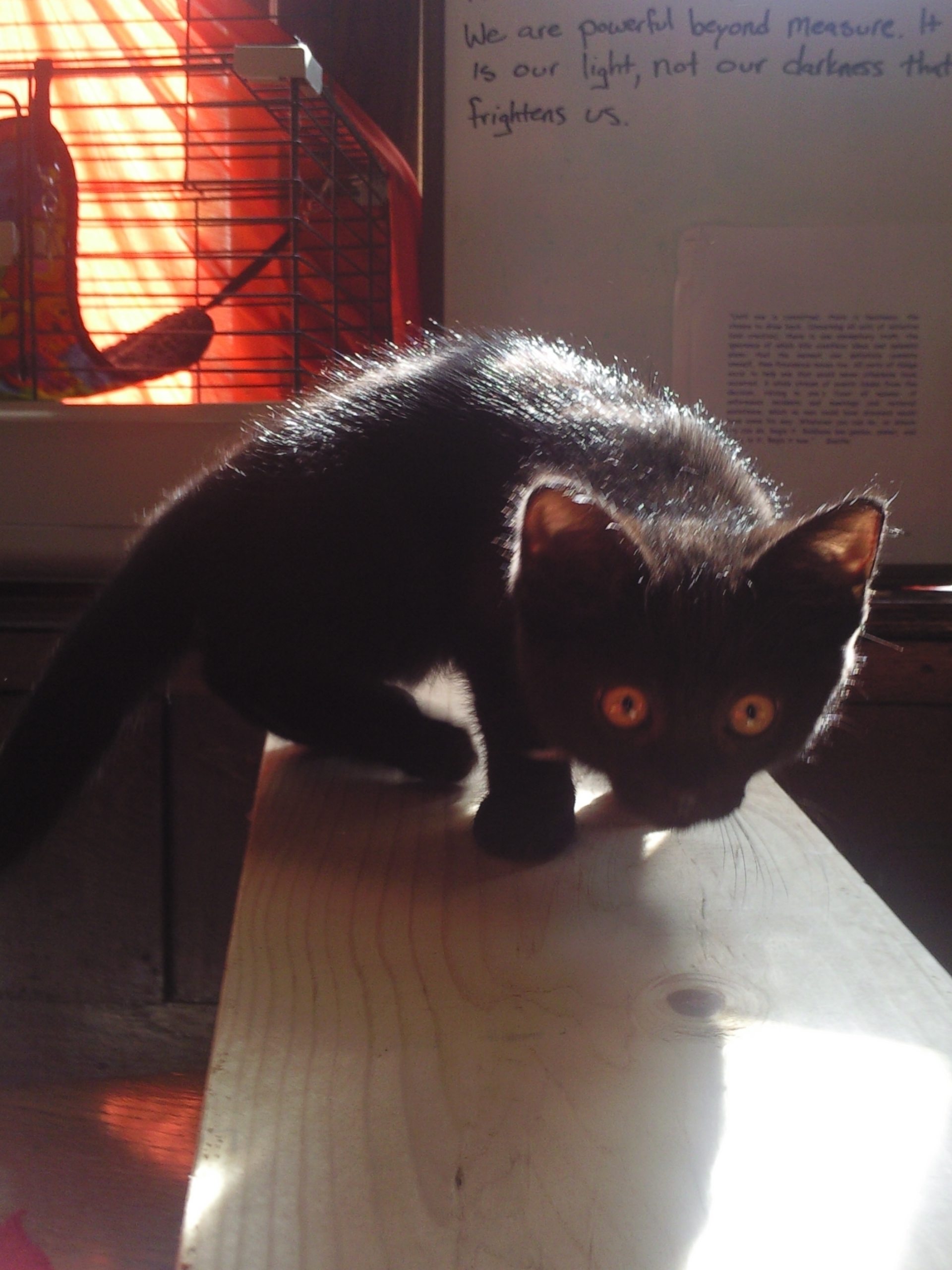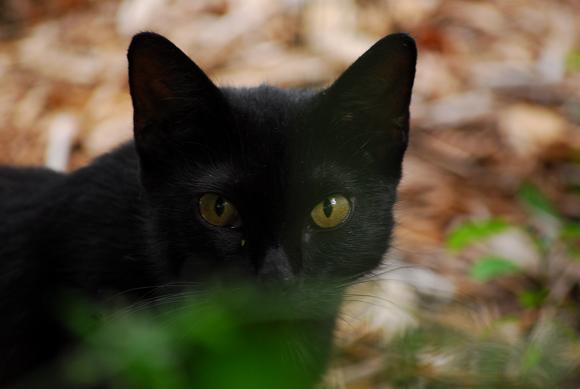 The Story of Ebby


Written by Jennifer Kelly
Saturday, September 24, 2011
It was day four and I could still hear the painful calls of a mother who lost her babies. Each time I heard Ebby my heart sank into my stomach as I too remembered seeing their very special bond, The kittens piled on top of mother Ebby for their afternoon nap in the warm fall sunshine. Mother Ebby on watch while the kittens gleefully jumped about, pouncing each other, chasing tails and wresting with one another. Each time she called for them I too felt the pain, the pain for her as she searched for them, the pain that it was likely that something dreadful happened to those precious three kittens of hers, and the pain that all mothering animals feel when they babies are taken from them. I too wondered where they were. Where did she take them at night to sleep? What were the parameters of their territory? Had a predator got to their den? Would someone have captured them and taken them to Animal Control? Was it human or natural?
Days earlier, when I first heard her call for them, I knew they were gone. I called Animal Control in Mason and they told me they get in so many kittens right now that they may euthanize them within four business days. That is the time they allow for people to retrieve lost pets. I said there would have been 2 black kittens and 1 gray kitten and they would have come in together. Animal Control didn't keep track of what animals came in at the same time. I was left feeling helpless. Would I run around to all of the animal shelters in the area and look for them? And wonder if they were in someone's home and never taken to a shelter? After all I do live in a student neighborhood, would the student's even consider taking kittens and bringing them to a shelter?
How do others perceive the feral, the stray, the cat? How do I perceive this mystical creature? As I know Ebby and her kittens are not domesticated, I wonder whether I can see them as wild animals feeding them as I do the birds, but always wondering beyond… As I gaze at the feline companions in my home I know they would not accept yet another feline roommate. And yet still I am torn.
Months ago my husband Steve named her. We had been feeding her off and on for over a year and then more regularly in the beginning of spring. Trying to think of her as a wild animal I tried not to attach myself. I came home one day and Steve began to tell me a story about Ebby. I asked who is Ebby? He said she is the little black cat we have been feeding for so long. Oh yes, I smiled, Ebby it is.
Wild or domestic? Often times I thought we should bring her in to the humane society to get her spayed such a very traumatic experience for her, but a necessary procedure to control the population. And yet, as I watched her with her kittens, the bond was seamless. What do we take away when we control animal populations? Do we have the right to take it away from a wild animal and at what expense? Yes these days as I hear her pain I do wish I would have spayed Ebby. I wish I would have considered her domestic (to control) rather than wild. Then I could have protected her from suffering, from loss. I could have protected myself from suffering. But at what point I am no longer feeding the birds, but rather controlling and therefore claiming responsibility for them, the answer is not clear when we consider our embodied connection and experience to living beings in our shared space.
I took one of her kittens just over a week before she lost the rest. I had only seen Ebby with her one little black kitten for days so I thought the others didn't survive. I decided I wouldn't be responsible for stress of capturing a wild animal so I grabbed a can of soft cat food and placed it out near Ebby's kitten. The blurred boundary between wild and domestic surrendered at that moment as I realized the wild kitten (who would come to be known as Little Ebby, Clawdia, and then Tricia) was so incredibility hungry she allowed me to pet her while she ate. All I could feel were ribs. I made the decision to bring out the pet carrier and I placed it next to the food. Moments later the kitten walked into the carrier and I zipped it up and carried her into the home. I placed the canned food near Ebby so as to offer her food in replacement for her kitten. She ate and I carried the kitten into my home. I called my friend Rachel and asked if she would take in the kitten. I brought more food out for Ebby as I felt so bad that I took her only kitten. It wasn't more than an hour later I looked out the front door as I waited for Rachel to arrive and before my very eyes I saw Ebby cross the street with two black and one gray kitten. I couldn't believe it! She had all of them her entire litter. Later after Rachel left with the kitten I went out on the porch and talked to Ebby. I told her that I was sorry I took her kitten, but I was concerned that she was malnourished and thought I would be able to find a good home for her. Part of me thought it was meant to be as there was no stress for either Ebby or her baby kitten. The other part wondered if I should have intruded with nature's course. Oh but yes, perhaps I had already intruded as I have feed this wild cat and her kittens so yes the boundaries were already blurred.
In the wild an entire litter of kittens rarely live and never does the runt. I took Ebby's runt. The one who had to fight with her litter mates for food and Ebby's milk, yes she was the one I painless took from her mother, from mother nature. As Ebby now cries for her kittens the guilt I feel has now shifted. Now I wonder whether she deserves the happiness of bonding with her last kitten once again. Do I reunite Ebby with her only kitten left? Could I find a home for Ebby and her kitten? Ebby isn't tame, the kitten is (it took less than a day to tame the kitten). Rationally speaking they should be split. Emotionally speaking why do I or any human have the right to take kittens or any animal baby from their mother, especially in a wild context? Blurred boundaries…
It rained all day and all night. She was pined against the side of the house. So small she couldn't weigh over five pounds. Just a tiny little piece of love she was hugged so close to the house that the six inch over hang was enough to keep her dry, but yet I hated to see her there. When I placed a large cardboard box outside on the walkway and she entered it was clear to me that she no longer left our yard. She was in a transitory phase, she had no shelter from the weather we would have to think of how to protect her from the cold and rain in the upcoming months. We would have to acclimate her toward our garage so she could have shelter. This wouldn't be an easy task as she was a wild animal. Trust was limited and given only after much hard work. Of course that is what I admired about her and her wildness. I placed a crate outside, filled with blankets and covered so to avoid any seepage of rain. Hours later I went out and still she hadn't entered. Still she sat against the home on the mulch. I wanted her to be comfortable. I could tell by here demeanor she was scared and cold. Front legs tucked underneath her she looked up at me. All I could see were the glow of her piercing eyes in the rainy dark night. The images of her in the cardboard box were unsettling—reminding me of a homeless person. She was a homeless cat and a wild feline. Blurred boundaries…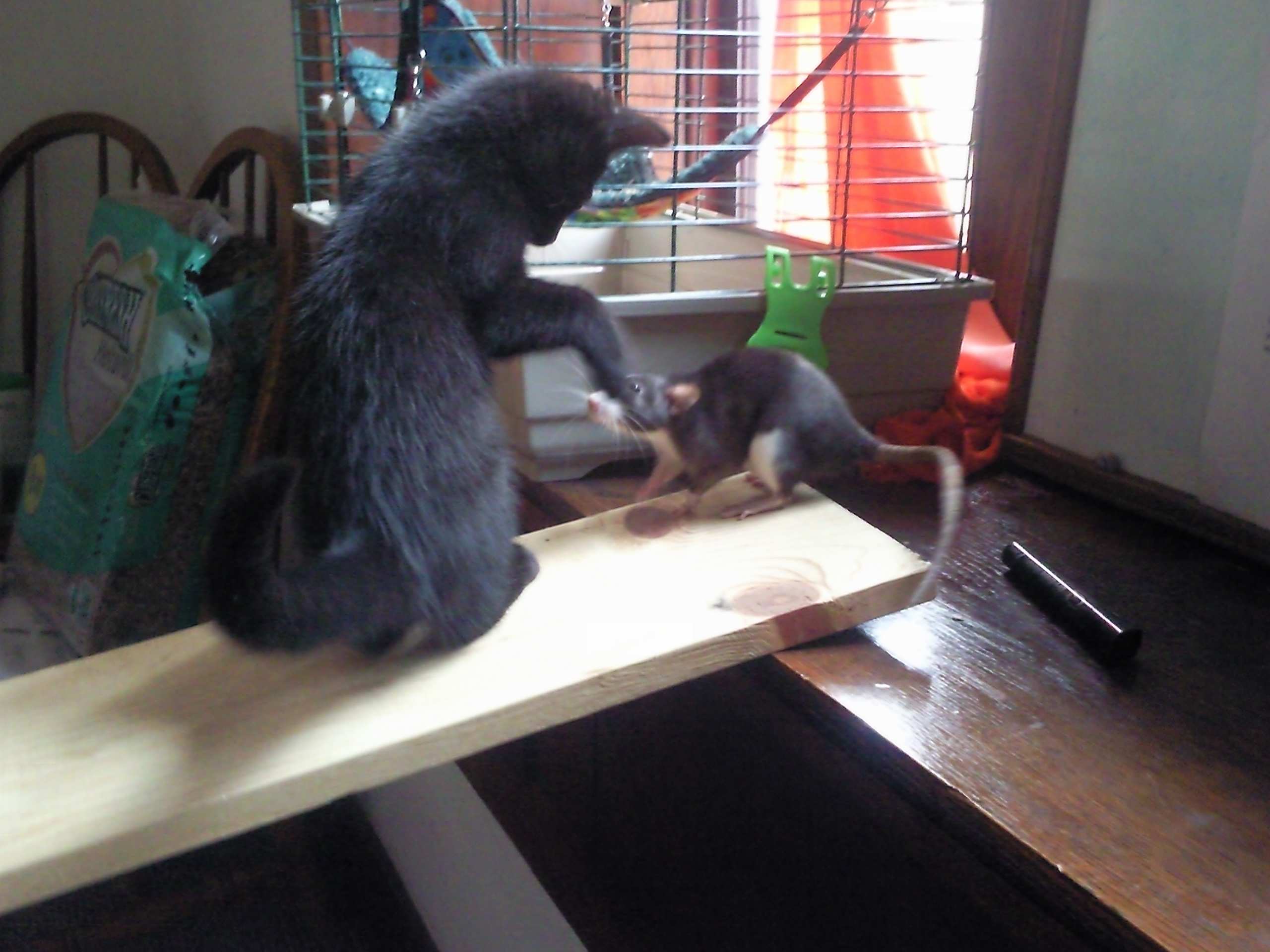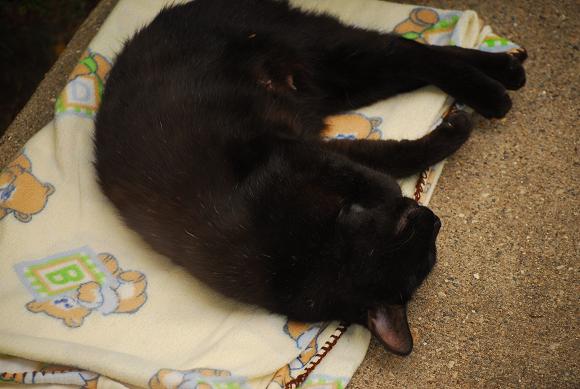 Tricia playing with fellow foster friend Nova the rat; Ebby curled up on Jennifer's front porch
September 10th, 2011
Members of GSA, Rachel and Ana, found a mallard duck on the side of the road. He was acting erratically and appeared injured, but after a night of quiet isolation in Molly's bathtub, he seemed to recover. After contacting a  duck rehab specialist, we were advised us to release him back into the wild as soon as possible. Today, at four thirty, we took him down to the river and set him free. Rachel managed to get a great shot of him flying away. Various members have stated their excitement at seeing happy ducks in the river ever since, as it might be "our" mallard. 

Mallard at Molly's; Taking a ride to the river in a pet carrier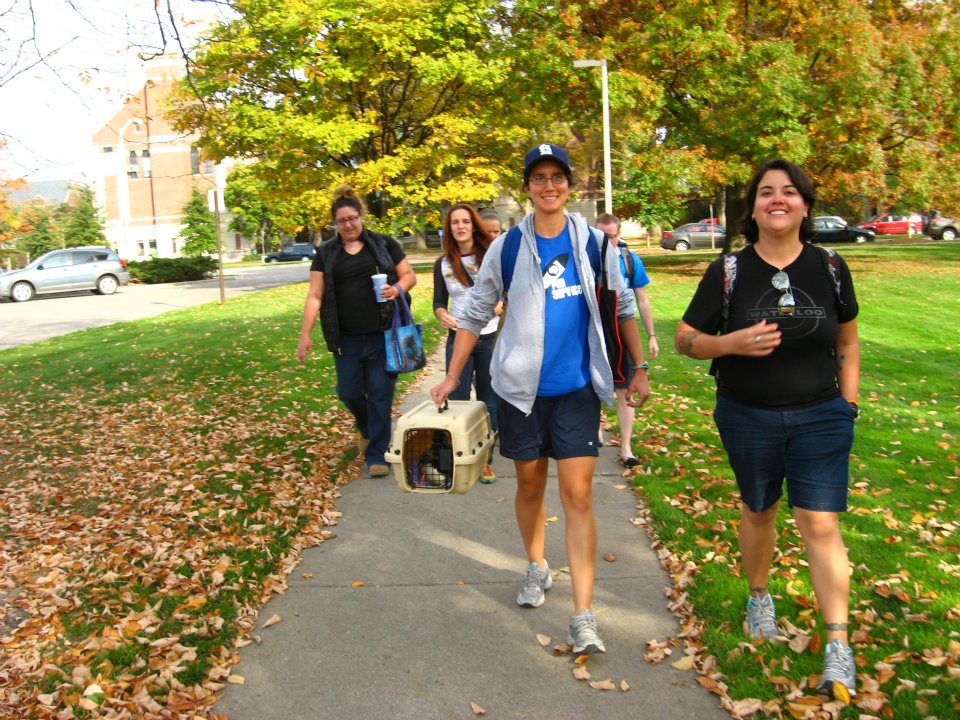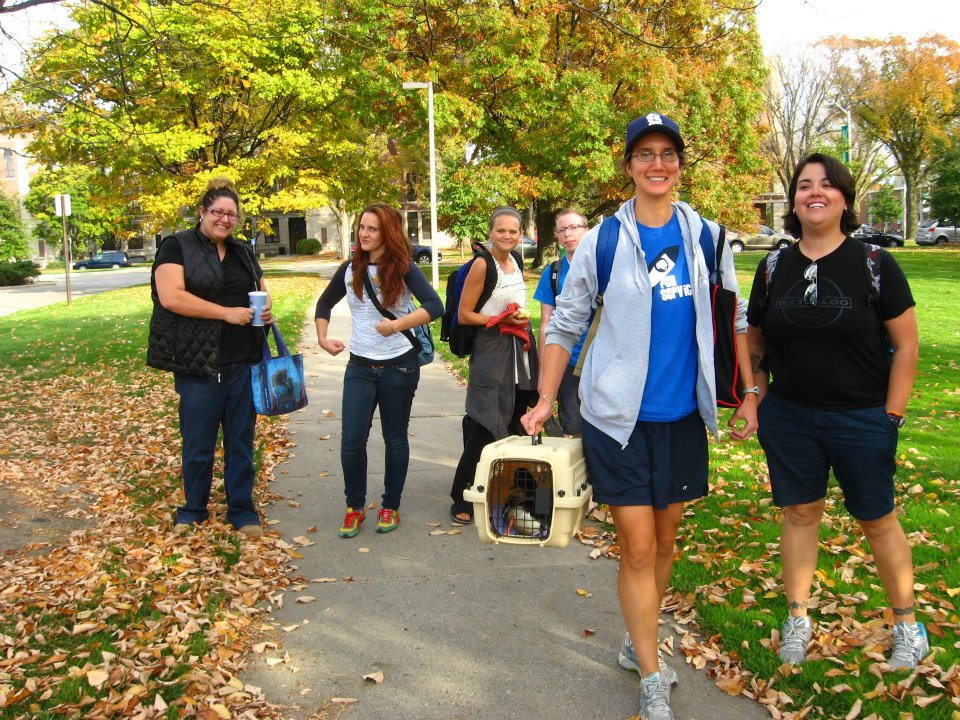 GSA students taking the walk from Berkey Hall to the Red Cedar River, with Mallard in hand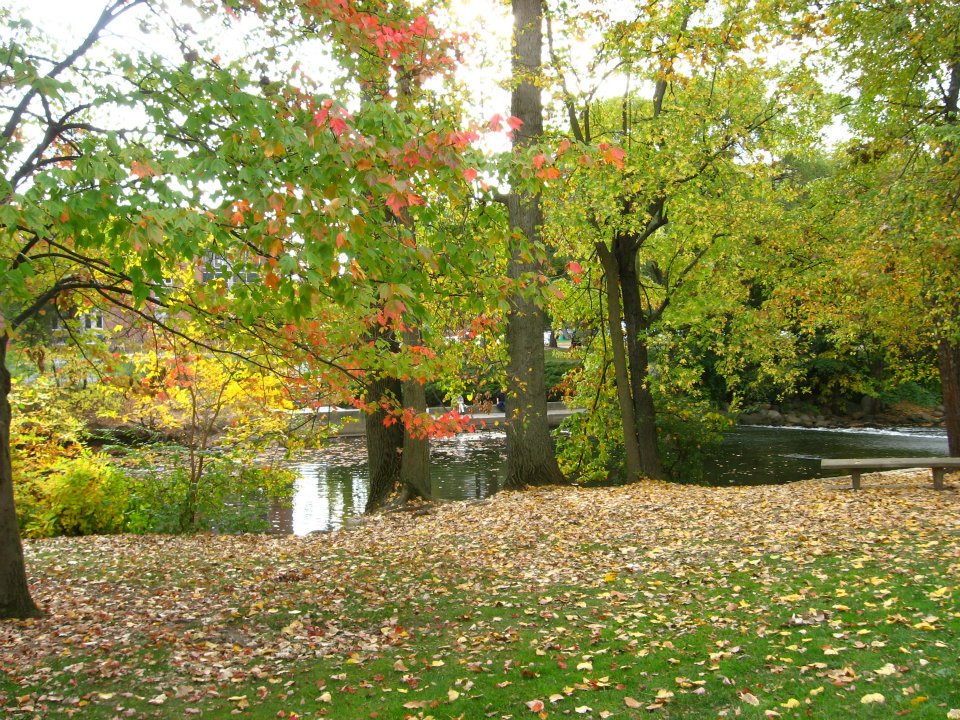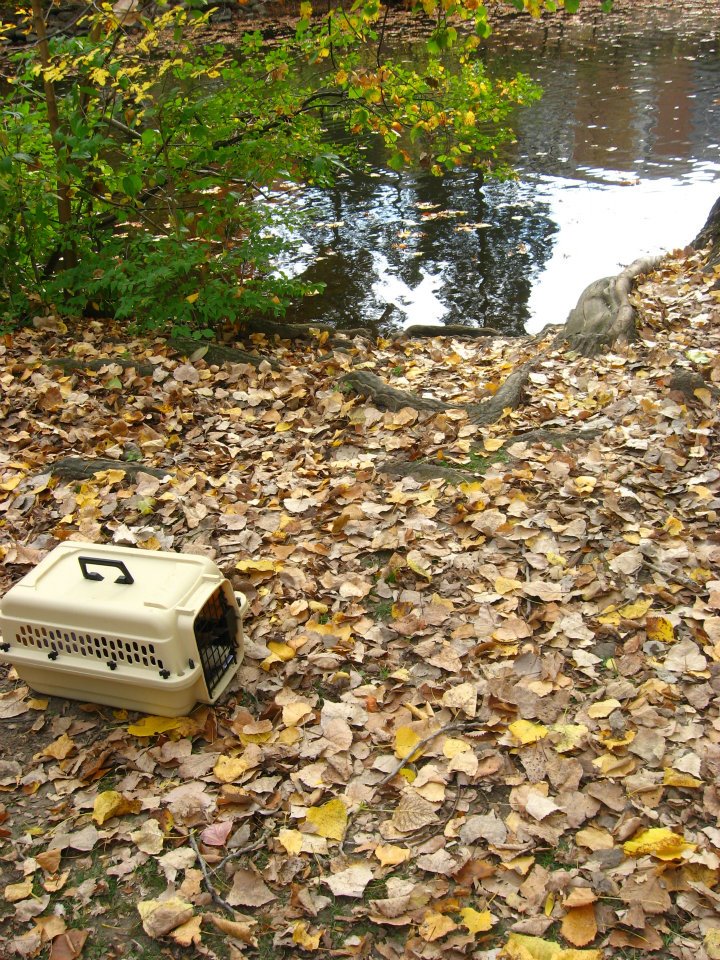 Red Cedar River; Mallard waiting to be released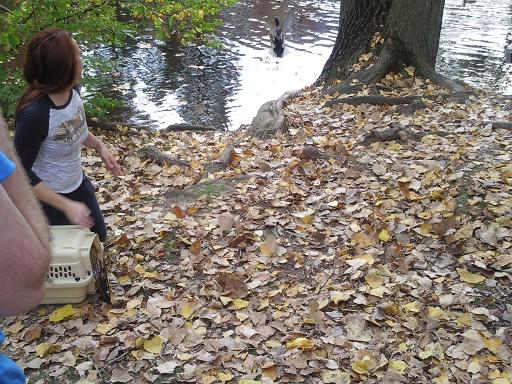 Prepping for release; Mallard flying towards the river!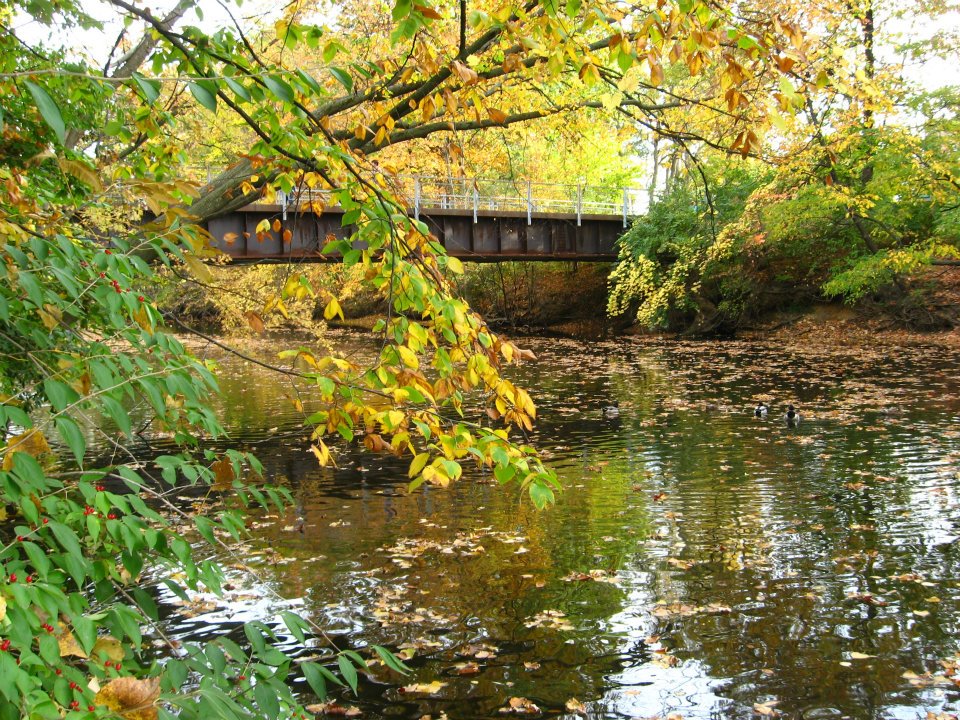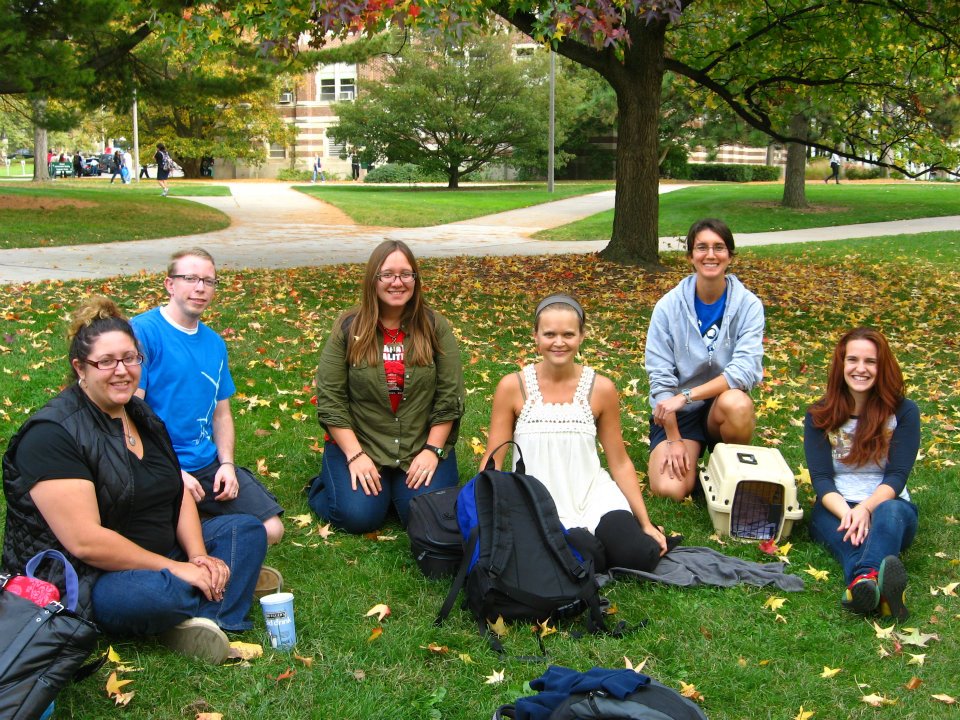 The Mallard's new home; GSA students pleased with the rescue
View video of the dramatic release here!
May 7th, 2011
Around May 5th, 2011 I received a letter from a friend in the vet college at MSU concerning a man needing to get rid of his ferret. He decalred his poor caretaking of her, saying she was never socialized, and declaring that if he does not find a home for her that he would turn her into a "ferret slide set" for his studies. This man was about to graduate as a veternarian.
I met with this man and took over the care of the ferret, whom he never gave a name. It was clear that the ferret had never been handled and was most likely never let out of her cage - torture for a ferret. After witnessing her extremely ferocious nature (as a result of her abuse and neglect) in the form of her attacking Molly, we drove her to Motor City Ferrets. They had kindly agreed to take her in and rehabilitate her. See a video of her shortly after she arrived!
Upon arrival, we were thrilled to find that Motor City Ferrets was a wonderful rescue who truly cared for the outcome of this poor little ferret. They named her Meenah, as the previous owner called her, "mean as all hell."
Update: Meenah has clearly made a lot of progress! See this video of the previously vicious ferret kissing her caretaker!