News & Events
January 17th, 2013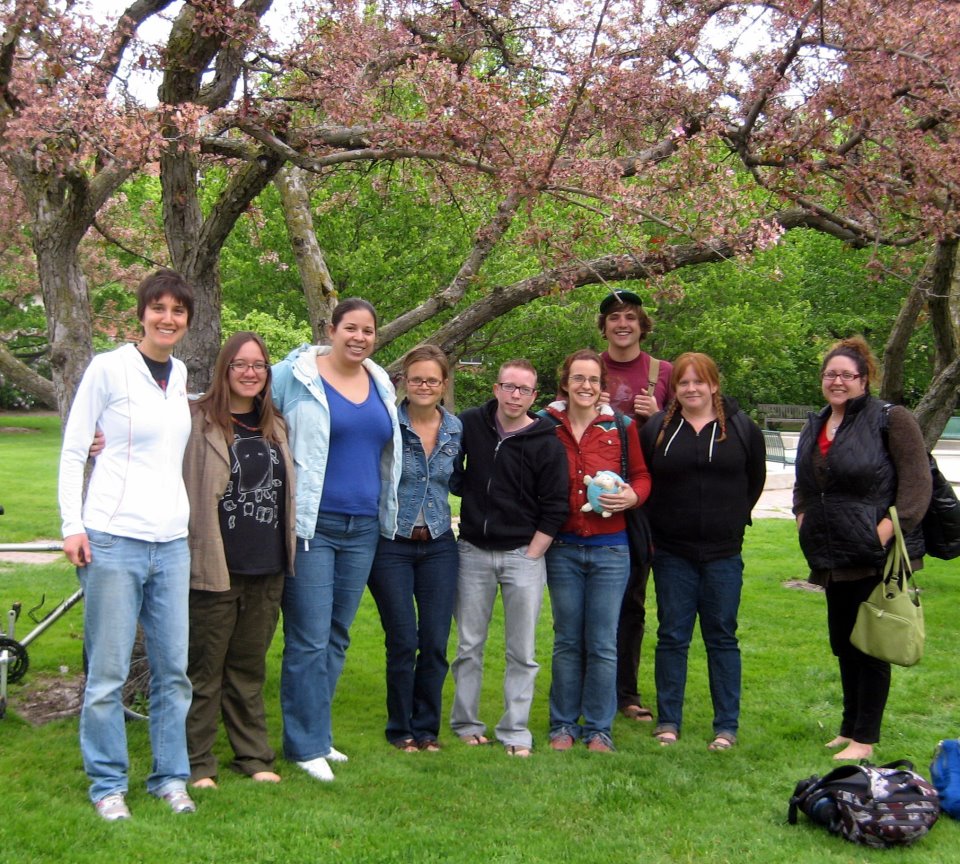 The Animal Studies and Ecological Change and Cultural Studies Writing Group will meet every other week, starting on January 17th, 2013, at the MSU Main Library. We will work on publications, presentations, and understanding our individual writing processes. For more information, please contact Seven Mattes.
November 2nd, 2012
Graduate Students for Animals members rescued four kittens from outside Berkey Hall this week.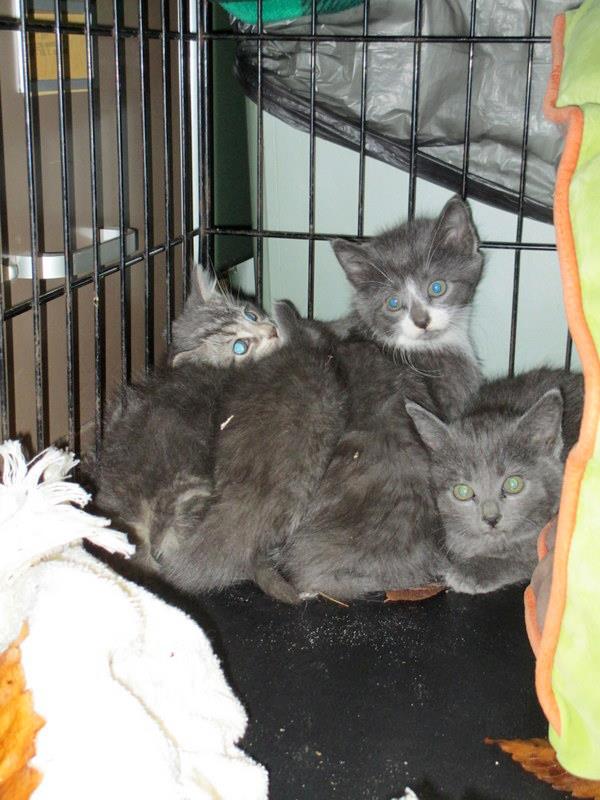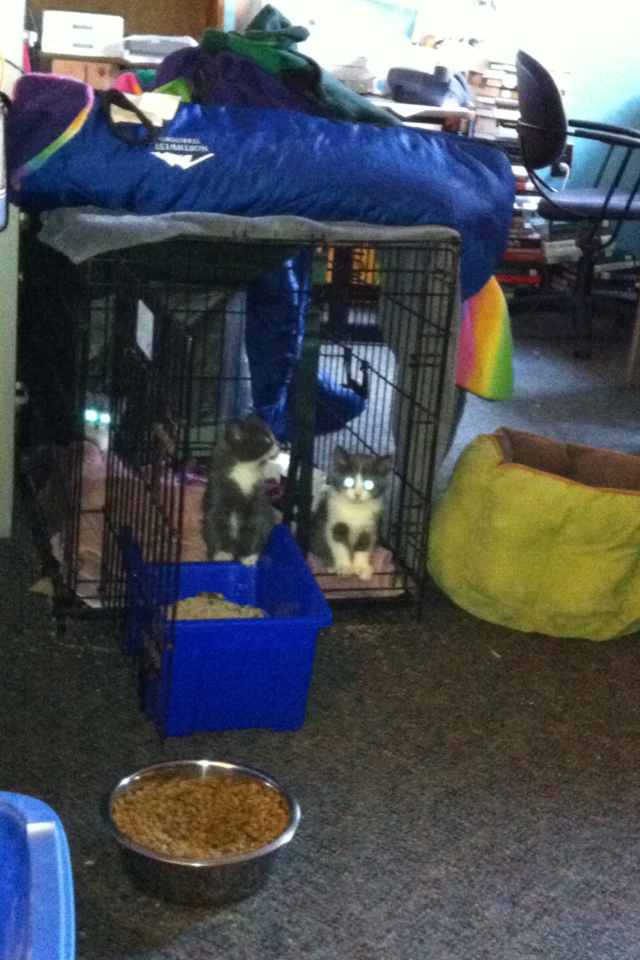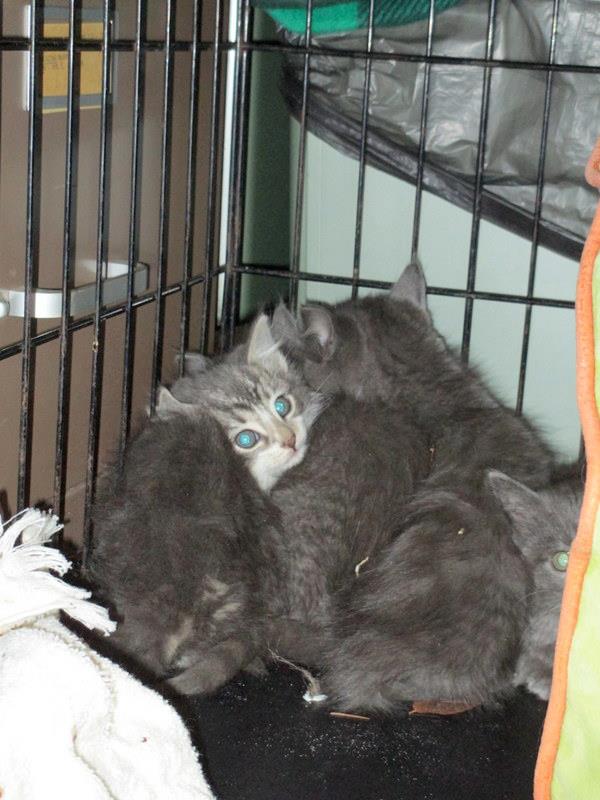 During the cold, rainy nights surrounding the eastern onslaught of Hurricane Sandy, the feral mother and kittens had sought shelter inside a nearby office. Unfortunately, the kittens were placed right back outside by the office resident. Upon hearing of their status, Alexis Hinson, a compassionate undergraduate here at MSU, sought out the small kittens and informed Animal Studies students of their predicament. After much deliberation and, finally, searching, Christina Leshko, Meghan Charters, Jennifer Kelly, Seven Mattes, Rachel Kelly, and other Animal Studies graduate students rescued the kittens and located the resources needed for bettering their lives. They are now in a warm, safe location and will be spayed/neutered, and adopted out to loving homes. The feral mother will be trapped, spayed, and released
September 2012
Animal Studies Students participated in the Great Lakes Bat Festival in Southfield, Michigan! We interacted with research students from Oakland University and learned valuable information and tips on our furry, flying neighbors.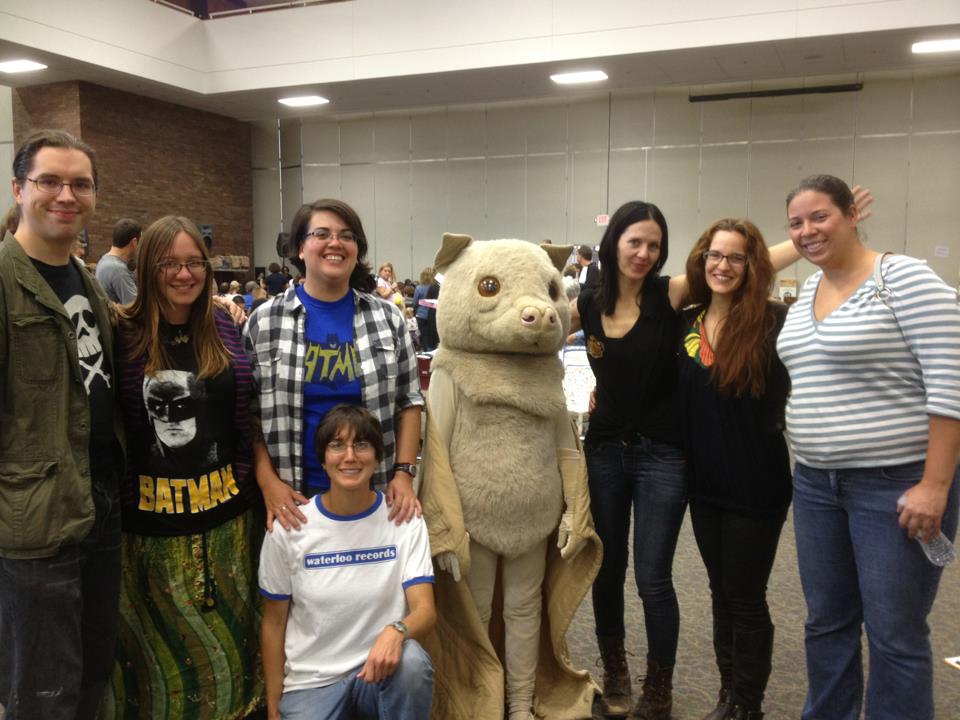 March 28th, 2012
Animal Studies graduate students had the rare opportunity to attend a lecture by Jane Goodall at Central Michigan University. They left inspired by her words of hope for the future of the planet.
Pictured: Ashley Couch, Christina Leshko, Samantha Noll, Jennifer Kelly, Melanie Whitley, Cam Whitley, and Rachel Kelly.
March 16th, 2012
Animal Studies graduate students attended a Graduate Students for Animals event on Animals in Spirituality. Three speakers - Scott Sherman, Frank Graham, and Erin Rich - spoke about the complex relationships humans have with animals, and vice versa, in a variety of religious traditions.
January 18th, 2012

December 10th, 2011
Graduate Students for Animals volunteered at Cat Tail Farms Animal Sanctuary. The nine volunteers cleaned the walls and floors of the facility, provided the nearly 150 cats with much needed attention, and learned important information regarding Feline immunodeficiency virus (FIV) and Feline Leukemia. We had a blast as the cats "helped" us clean by hopping on our backs and vying for attention and love throughout the cleaning process.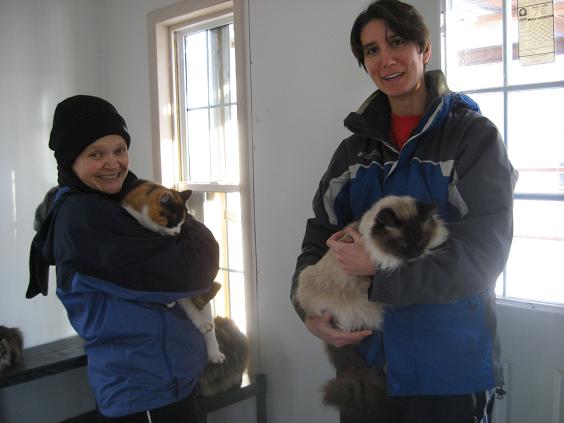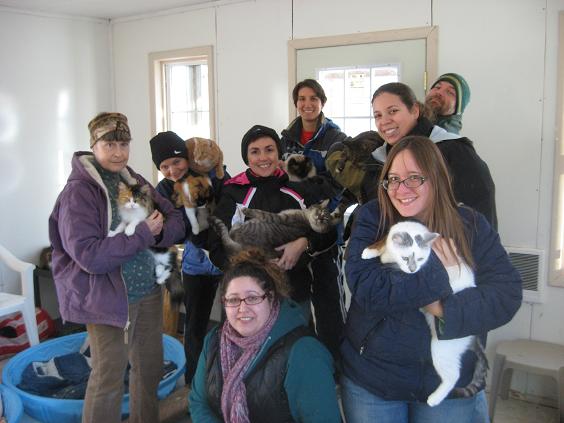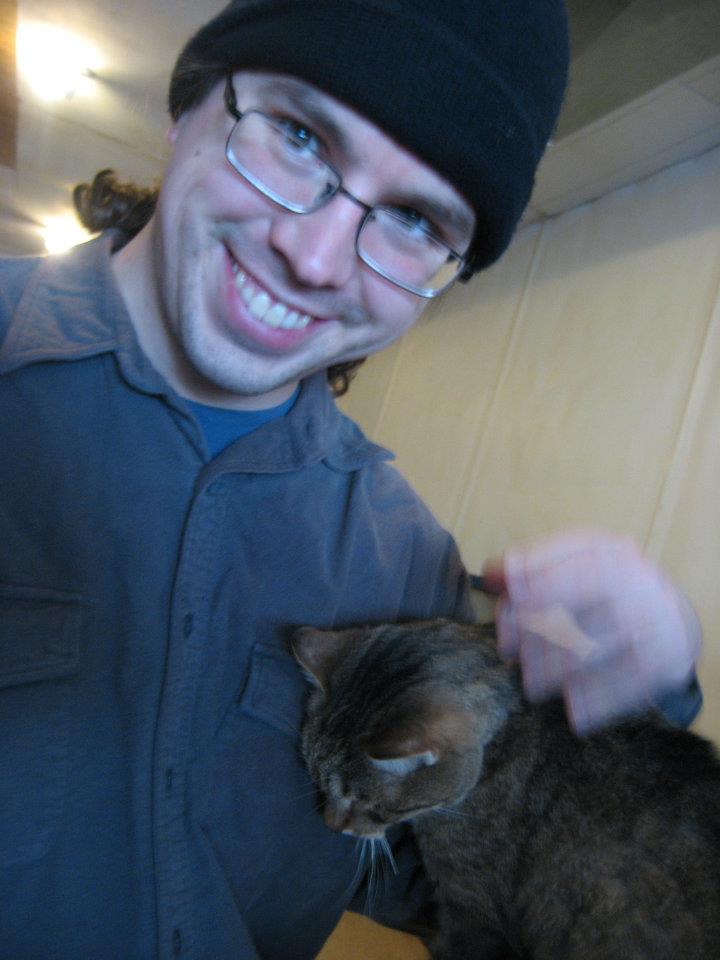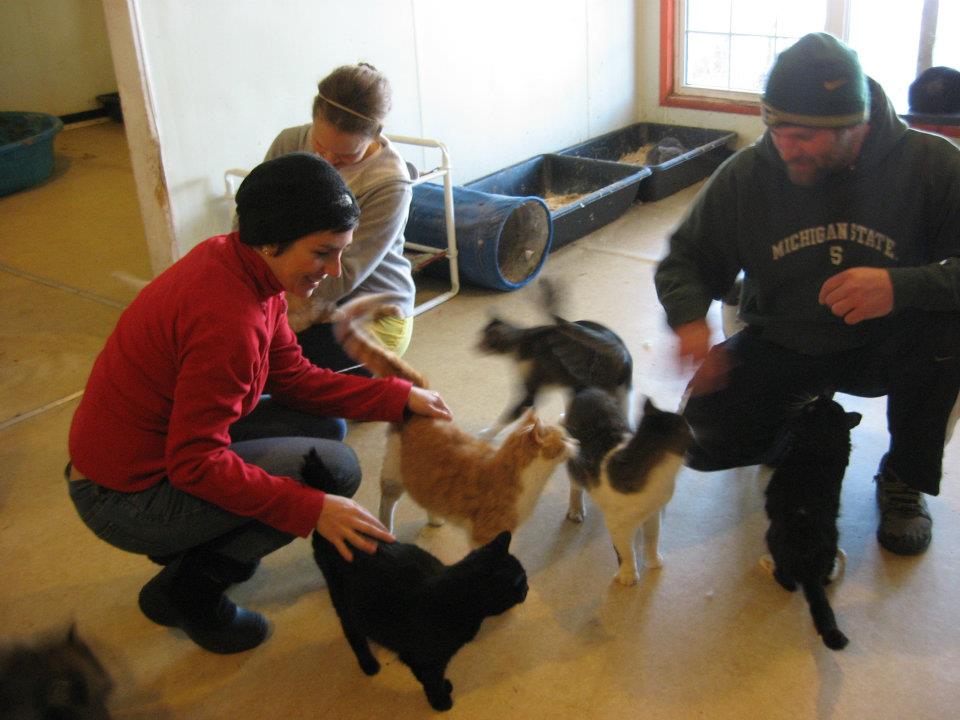 December 5th, 2011
A successful adoption of a beautiful kitten, who was cared for and loved by various members of GSA over the course of a matter of weeks, has taken place. She was simultanouesly called Clawdia, Tricia, and Doomkitty by her various caretakers, but will be referred to as Tricia here.
The story of Ebby and the rescue of two of her children can be found here, along with more pictures of these beautiful cats who dared to traverse theimaginary boundary between feral and domestic. Read more on our Rescues page!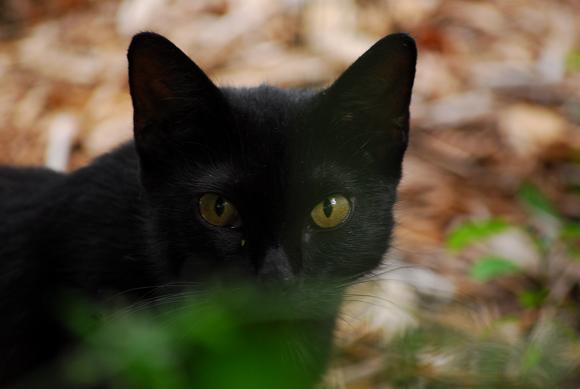 October 13th, 2011
Members of GSA, Rachel and Ana, found a mallard duck on the side of the road. He was acting erratically and appeared injured, but after a night of quiet isolation in Molly's bathtub, he seemed to recover. After contacting a  duck rehab specialist, we were advised us to release him back into the wild as soon as possible. Today, at four thirty, we took him down to the river and set him free. Rachel managed to get a great shot of him flying away. Various members have stated their excitement at seeing happy ducks in the river ever since, as it might be "our" mallard. See more pictures on our Rescues Page!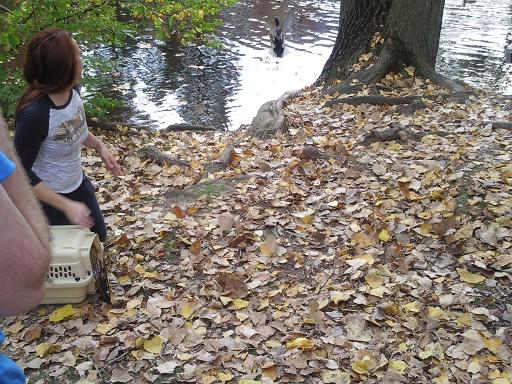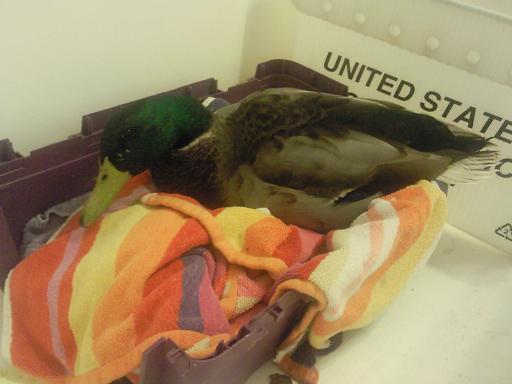 September 10th, 2011
Animal Studies students took part in a lively field trip to the Detroit Institute of Art to take in an exhibit specifically featuring animals. "It's a Zoo in Here! Prints and Drawings of Animals" featured over 150 pieces hailing from various cultures and moments in history. We each left with a new perspective on the role animals of all varieties have played throughout the centuries.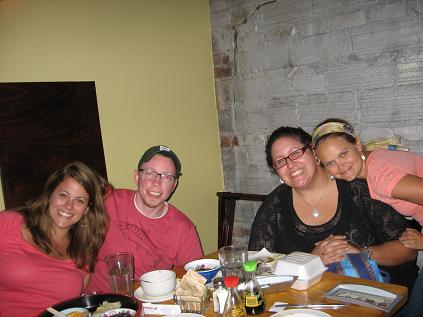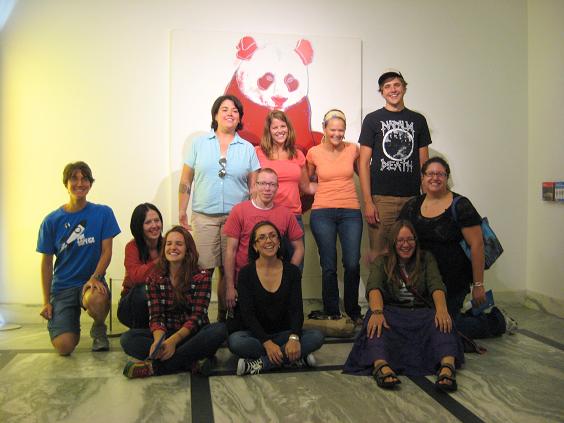 March 12th, 2011
Graduate Students for Animals, the active Animal Studies student group, attended Grand Rapids' Wake-Up Weekend.We enjoyed vegan pizza, lectures regarding veganism and vegetarianism, and participated in the vegan chilli cook-off!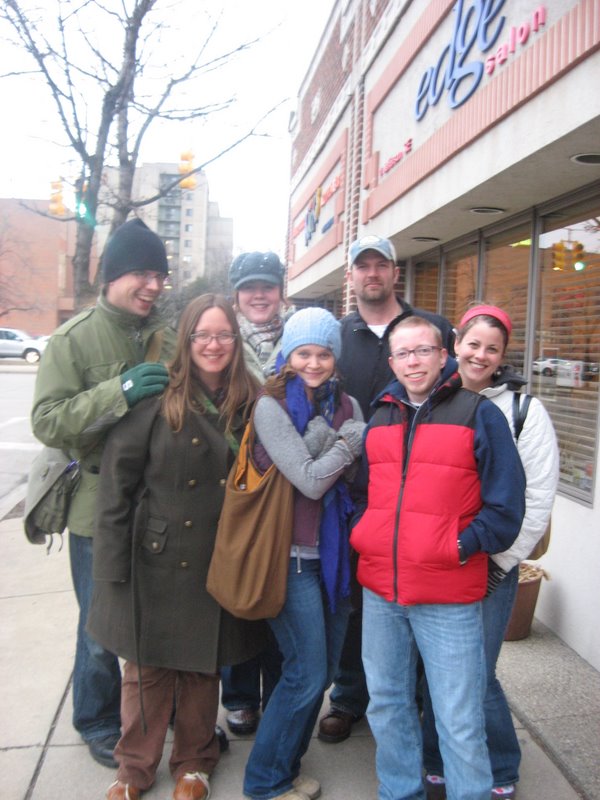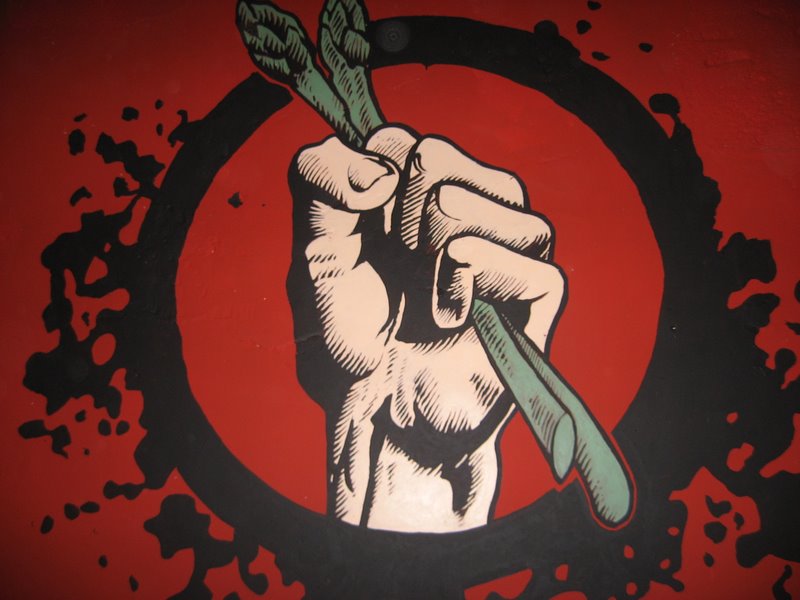 February 28th, 2011
Graduate Students for Animals is now an official Michigan State University Student Organization! Among several benefits, GSA is now able to use the university facilities and services, hold a table at Sparticipation, and acquire program funding. GSA will be using this new status to create a website, organize a four-part movie screening, and help fund our volunteer activites and our newly founded small animal rescue!
November 13th, 2010
Animal Studies students volunteered art SASHA Farms as part of their newly formed organization Graduate Students for Animals. After a tour through this safe haven for animals, we clipped goattoenails, scooped horse manure, and bonded with the diverse critters throughout the farm. Rachel Kelly, Cameron Whitley, Seven Bryant, Jennifer Kelly, Molly Tamulevich, and friends look forward to heading back!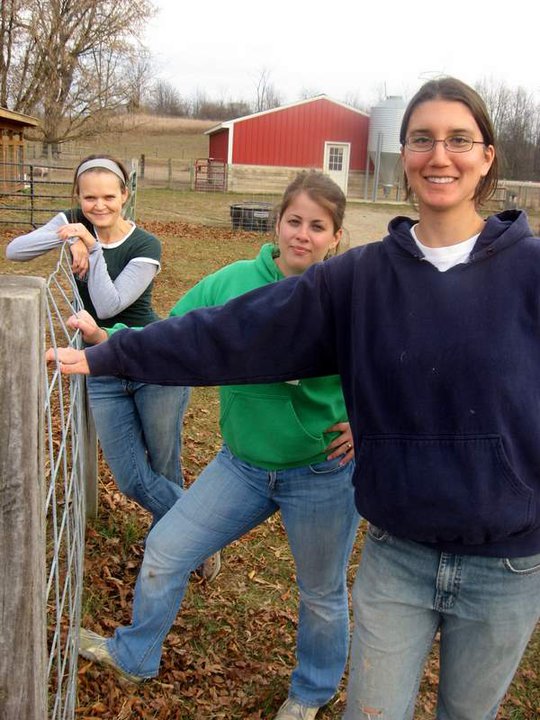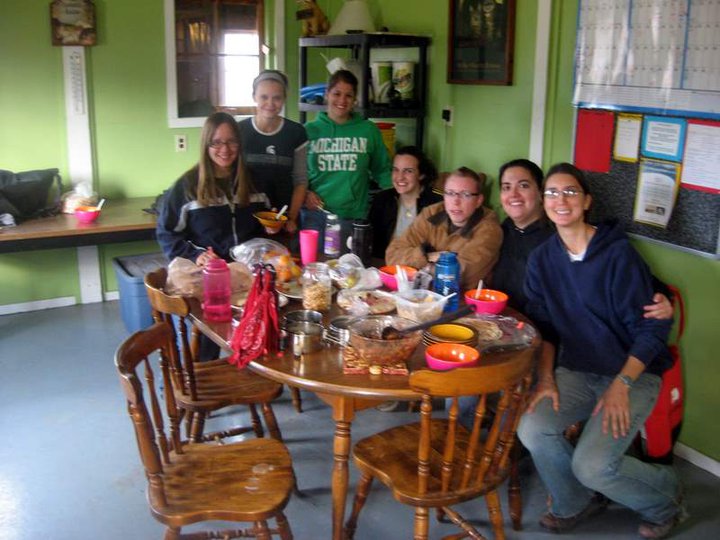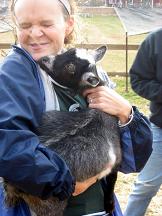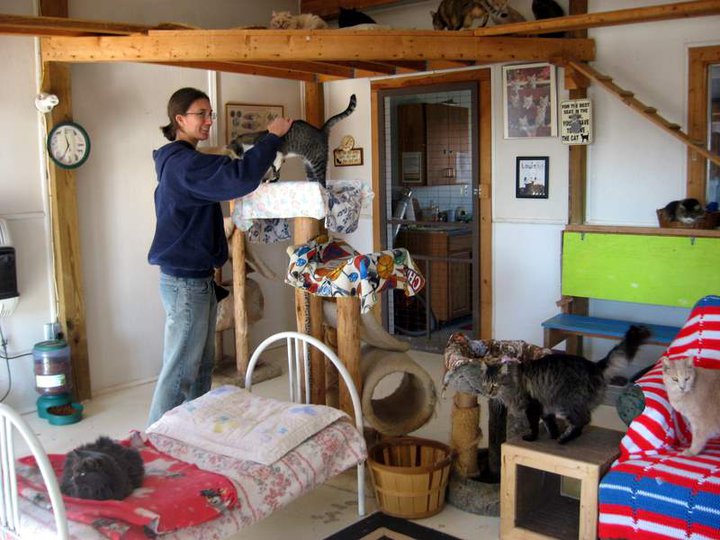 ___________________________________________________________________________
Upcoming Events

Animal Studies Writing Group
Date: Every Friday
Time: 10am - 11am
Location: 6H Berkey Hall


Volunteering
Date: To be announced
Time: E-mail for information
Location: E-mail for information




Sasha Farm Volunteer Day
Date: To Be Announced
We will spend the day out as Sasha Farm Sanctuary, volunteering in all areas in which we can be useful. A dinner in Ann Arbor may follow.





Date: Friday!
Time:E-mail for information
Location:E-mail for information